Still Not Worthy After All These Years
How would you react if a band like…oh, say, Aerosmith, showed up in your basement one day, ready to rock?
Would it be something like this?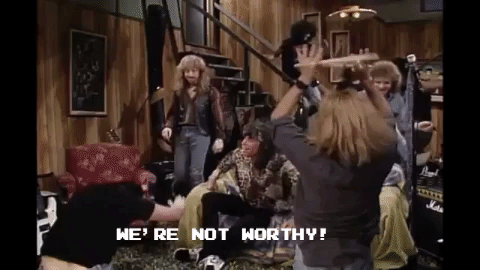 Or this?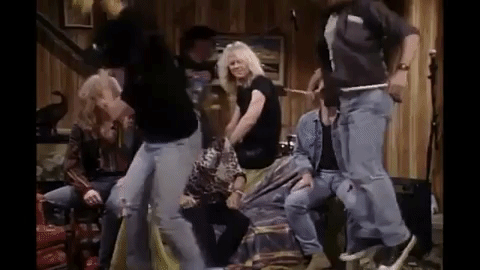 Wait, wait, wait – it's gotta be something like this: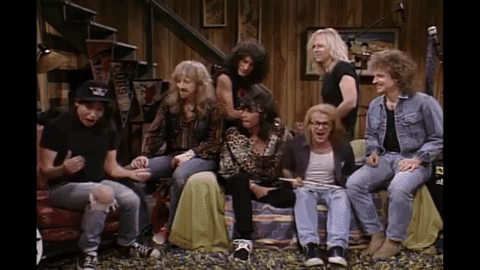 If you're Saturday Night Live icons Wayne Campbell and his trusty, rusty sidekick Garth Algar, you don't have to choose – all of the above are appropriate!
Played by SNL alumni Mike Myers and Dana Carvey, Wayne and Garth got a serious run for their money when on the February 17, 1990 episode of Saturday Night Live their famed local public access show Wayne's World was crashed by none other than Aerosmith, thanks to Garth's roadie cousin Barry, played by special guest Tom Hanks.
---
---
Equal parts hilarious and heartwarming, the best part of Aerosmith's appearance on Wayne's World wasn't that the band was ready to rock – it was that as always, the boys were incredibly warm and gracious towards Wayne and Garth, patiently and playfully answering their questions the way a parent would with a small child much to Wayne and Garth's excitement.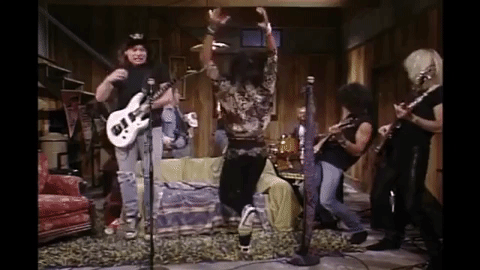 As far as Saturday Night Live sketches go, this is one of the more criminally underrated moments in the show's history but it's undeniably one of the greatest by far. Check it out in the video below and as always, party on!