The Village Recorder
British-rock band Supertramp released their sixth studio album, Breakfast In America, on March 29, 1979. Recorded appropriately, in Los Angeles at the Village Recorder, the band had major success with several tracks off the album. Four tracks became instant rock classics and all charted on the US Billboard 100: "The Logical Song" (#6), "Goodbye Stranger" (#15), "Take The Long Way Home" (#10), and "Breakfast in America" (#62).
In the UK, the "Logical Song" and "Breakfast in America" were the only top 10 chart toppers. Yet, America was still raging over Supertramp. The album won 2 Grammy Awards for Best Album Package and Best Engineered Record. Damn! The record as a whole reigned at #1 on the Billboard's Pop Albums Chart for 6 weeks, before it hit #1 in Norway, Austria, Canada, Australia, and France!
Problem Solvers
Usually, Supertramp's main songwriters Rick Davies and Roger Hodgson, would write separately and come together to conjoin the tracks. The concept for Breakfast in America, was originally going to be name Hello Stranger, as a semi-autobiographical record about Davies and Hodgson songwriting relationship.
"I could be putting down his way of thinking and he could be challenging my way of seeing life […] Our ways of life are so different, but I love him. That contrast is what makes the world go 'round and what makes Supertramp go 'round. His beliefs are a challenge to mine and my beliefs are a challenge to his," Hodgson has contextualized.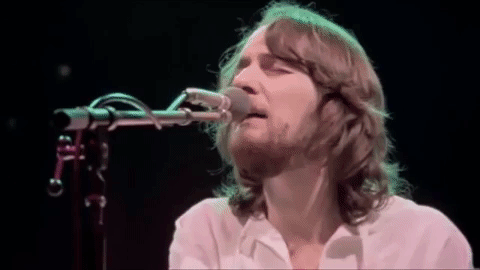 But, that's not what the album became. Ultimately, the band decided to veer towards more of a "fun" album. And that's what it was. The album's front cover displays a happier time in America, as well. You can see through an airplane window, what once was the New York skyline- including the World Trade Center. "Libby" is the name of the jolly waitress holding a tray of OJ, she's supposed to be the statue of liberty!
Breakfast in America remains an iconic classic rock album, deserving of a 40 year celebration!