Thrash Legends Lift The Veil
Thrash metal is without a doubt one of the most controversial and chaotic genres of music in history, but it's also got a cult following like no other. It's been called the 'music for the angsty teen' and 'the battlecry for the disgruntled'. No matter which way you slice it, it's a genre that has spoken to an entire generation of people and still lives strong today.
When thinking of thrash metal, we often think of the 'BIG FOUR'; Metallica, Megadeth, Slayer, and Anthrax. But the truth is that there are so many other thrash metal bands that are true to this genre and helped make it what it is today.
The thing about thrash metal though is that even as big of a genre as it is, it's still widely considered an underground form of music. To be completely honest, it was never exactly a commercially popular genre. Thrash bands were the type of bands you'd go to see in dark clubs and house parties. It was music for the rebel/outcast, so it drew quite the rambunctious crowd.
But then again, that's a huge part of what made it cool. It was the music that you could turn to when you had no one else to turn to.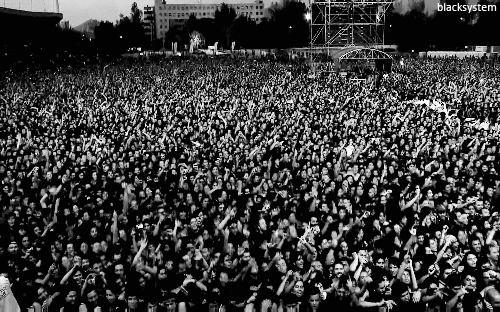 A new documentary titled 'Murder In The Front Row' featuring such metal legends as members from Metallica, Exodus, Slayer, and Testament among many others is set to premiere on April 20 at AMC Kabuki 8 in San Francisco at 1pm and will tell the story of thrash metal in its entirety.
Right now this is the only place you can see the film, but if it prove to be successful, which it most likely will be, then chances are that it might get more of a theatrical release. Be sure to check out the trailer for this documentary below and let us know what you think!