There's A Fever Going Around Pittsboro
There's a fever sweeping the nation, and it's hitting every police department from California to North Carolina. Lucky for us, one department knows exactly how to fight it: with more cowbell.
That's right, folks: the fine folks at Pittsboro Police Department in Pittsboro, North Carolina are the latest to jump on the lip sync challenge that's currently going viral, taking the challenge one step further with an absolutely brilliant shot for shot remake of Saturday Night Live's now iconic 2000 "More Cowbell" sketch.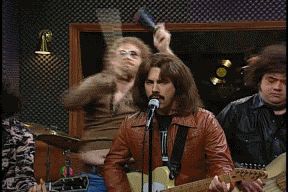 If dedication to source material is what you're looking for, never fear because the Pittsboro PD went above and beyond in recreating "More Cowbell," complete with one officer rocking a curly orange wig, a cowbell, and a uniform shirt juuuuust this side of too small for his belly as what is possibly the most flawless impression of Will Ferrell's cowbell clanging fictional Blue Öyster Cult member, Gene Frenkel.
More Cowbell, 18 Years Later

More-Cowbell from pepe conde on Vimeo.

The sketch, featuring cowbell toting Will Ferrell as the eccentric (and imaginary!) Gene Frenkle alongside fellow SNL alumni Jimmy Fallon and special guest Christopher Walken, became a beloved cultural staple literally overnight with four little words: "I need more cowbell."

Ever Wonder What Blue Öyster Cult Thinks Of It?

Buck Dharma and Eric Bloom can't get enough of it! Bloom says, "I even have it on tape, and it still pretty much blows me away. Buck has it on MP3 and we listened to it in his car one day. It's almost as funny to listen to it as watching it."
The only thing we love more than this video is how much fun the officers had while making it. Be sure to check it out in the video below (and just for giggles, watch it against the original to fully appreciate how much work went into this!) and while you're at it, show these fine ladies and gentlemen a little love on their official Facebook page.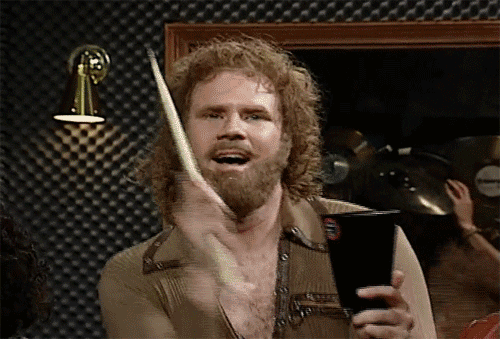 Oh, and to their sister agency, Pittsboro Police Department in Pittsboro, Indiana? It's your turn!
Can't wait to see what kind of awesomeness you guys and gals come up with!