Absolutely Stevie
The White House had a delightful treat for the holidays back in 2000. Stevie Nicks joined Tom Petty and The Heartbreakers for the celebrity holiday compilation, A Very Special Christmas 5. The benefit was for the Special Olympics and was broadcasted for the TNT Network. Stevie Nicks is familiar with the charity. She is readily involved in fund raising for the Special Olympics. Among the performers were Macy Gray, Jon Bon Jovi, B.B. King, and a variety of others. Former President Bill Clinton and Former First Lady Hillary Rodham Clinton were in attendance and elated to host the gorgeous and heartfelt event.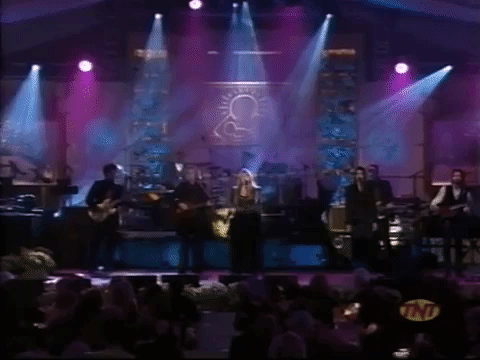 A Very Special Christmas
The original "Christmas All Over Again," performed by Tom Petty and The Heartbreakers was also showcased that night. The audience was awe-struck by the stars singing their gorgeous holiday renditions on stage. Tom Petty wrote the holiday tune with Jeff Lynne in 1992 for the A Very Special Christmas 2. 
George Harrison had gifted Tom Petty a ukulele- and the former Beatle even taught him the chords! Jeff Lynne can be heard in the very enthusiastic drum fill towards the climax of the song which is timed towards the end, rather than the middle. This is definitely a classic Tom Petty genius moment. The man was a master songwriter.
Stevie Nicks was invited on stage after Tom Petty and The Heartbreakers finished performing "Christmas All Over Again." They played the instrumentals for Stevie as she gloriously sang "Silent Night" to the welcoming audience. The children sang the Christmas classic with the rock stars. It was a "very special Christmas" indeed!