Steven Tyler Puts A Smile On Everyone's Faces Once Again!
A young girl by the name of Sarah Hardwig is quickly becoming the newest music sensation for her absolutely breathtaking singing abilities. She was born with Leber's congenital amaurosis, which ultimately impairs her eyesight. However, that hasn't stopped her from pursuing her dream of becoming a singer, and that pursuit is already full steam ahead.
Many of Sarah's performances have already gone viral. Whether she's on stage or even at home, no matter where she is, she delivers some of the best singing chops you'll find anywhere, and what's even more is that one particular rock legend caught wind of this young girl and decided to join her for an impromptu duet!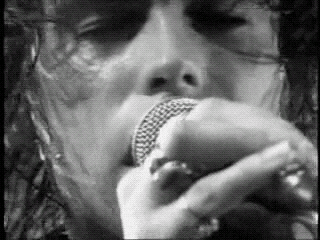 What you're about to watch is a video in which two years ago just after Marty Stuart's Late Night Jam at the Ryman Auditorium in Nashville, Steven Tyler finds this young girl, and upon noticing her incredible singing talent decides to sing with her. The two share an incredible duet of "Stand By Your Man" with Tyler harmonizing with Sarah's melody. Leave it to Steven Tyler to once again make someone's dream come true!
Check out the clip below!