"This is, uhh…this is the Thanksgiving Song."
I don't know about you, but in my house it's not Thanksgiving until I've officially heard Adam Sandler's "Thanksgiving Song"!
Wonderfully silly, Sandler's holiday gem came to life during the Weekend Update segment of the season 18 episode of Saturday Night Live on November 21, 1992 and was performed for the first time as a duet between cast member Adam Sandler and Weekend Update segment host, Kevin Nealon.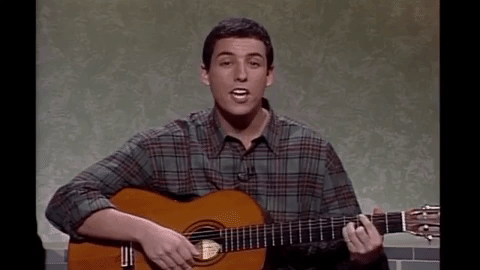 There's no real merit to it – I mean, it's Adam Sandler singing some pretty silly things related to Thanksgiving while armed with only an acoustic guitar and an audience so excited that at one point he actually has to ask them to stop clapping.
But there's something about its silliness that calls back to when we were kids and Thanksgiving was this magical holiday where you got to stay home from school for a few days, eat too much, and hang out with some cousins you haven't seen all year long.
---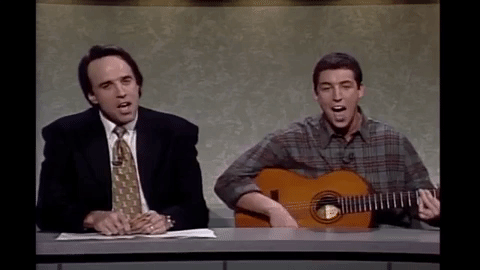 Adam loves turkey, Cheryl Tiegs, and references to everyone from Darryl Strawberry and Sammy Davis, Jr., but we love this irreverent holiday staple even more.
Check it out in the video below – happy viewing!