Freddie Mercury & Montserrat Caballe Create Absolute Magic!
It's already been said many time before, but its worth mentioning again that the late great front man of the iconic rock band Queen named Freddie Mercury was one of (and I'm not exaggerating, here) THE most ingenious singers, songwriters, and performers to ever take to the stage.
His aforementioned singing, songwriting, and performing are unmatched even to this day. Sure, Queen has kept on with different singers, but it's just not the same. He's just irreplaceable; it's as simple as that.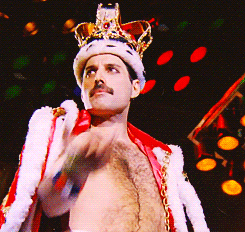 One of many things that we have to remember him by are his performances. All are great, but the one we have for you here is probably the most unique out of all of them. It's not a rock song, but rather an operatic duet.
What you're about to watch is Freddie Mercury team up with the legendary opera singer Montserrat Caballe to perform a magical duet called "Barcelona". You have to see it to believe it!