A Timeless Message
The Midnight Special is a staple of American television. The NBC broadcasted show would invite usually rock and roll musicians to perform- live. The program was 90 minutes long and aired on Friday nights. The series premiered on August 19, 1972.
The guest stars were Cass Elliot of the psychedelic era Mamas and Papas and John Denver, a rock/ country crossover mega artist. The pilot was was focused on a political theme of the early 1970s.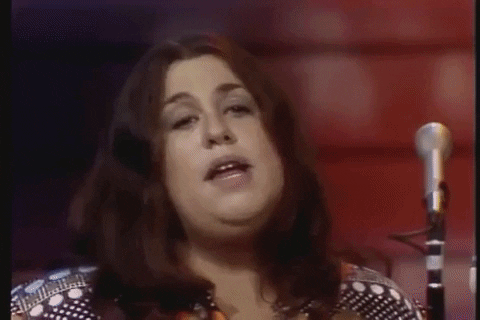 Take Action!
There was a revolution in all directions during 1972- music, science, civil rights, and politics.
Cass Elliot was part of that revolution, as well as John Denver.  She used the Midnight Special's premier and pilot as a platform to bring awareness to voting. She urged the youth of 1972 to vote, utilizing the newly eradicated 26th amendment- which had just lowered the voting age from 21 to 18.  Elliot was the perfect voice to reach the young population of America.
"There is still in this country, believe it or not, after all the talk- a tremendous amount of apathy on the part of people who maybe don't like the way things are going and you maybe want to change it but don't do anything about it... I don't think it's so important who you vote for, who you believe in, but the important thing is to vote because it's our way and it's the best way and that's why I'm here and that's why you're here too," Cass Elliot declared to the audience and fellow musician John Denver.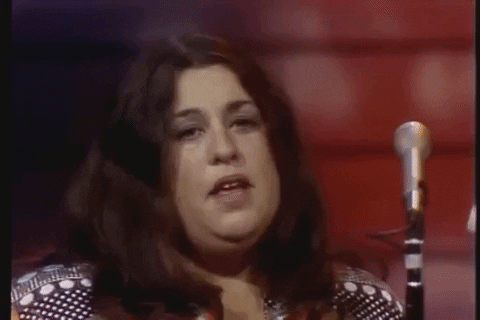 The Midnight Special
The duo sang John Denver's "Leaving On A Jet Plane." The song was the peaceful mood changer that was intensely needed during the show. They both harmonize with masterful timing, delivering a calming wave of tranquility.
About the track John has said, ""Not so much from feeling that way for someone, but from the longing of having someone to love."
The audience was so honored by the performance. Their attention during the show was focused (before distractions like cellphones). They didn't miss a beat, and when Cass Elliot and John Denver finished singing, they were awarded graciously with proud whistles and applause. They don't make 'em like Cass and John anymore!