In Perfect Harmony
There is something completely organic that is created on stage by musicians. It can't be faked. The relationship they have with the sound of their music is unparalleled. So, when on stage artists fall in love with each other- rock and roll dreams come true. This is exactly what happened during Carly Simon and James Taylor's "Mockingbird." The two are so obviously head over heels with each other it makes everyone blush.
Their romantic tension is so hot you can cut it with a butter knife. They sing pretty good too.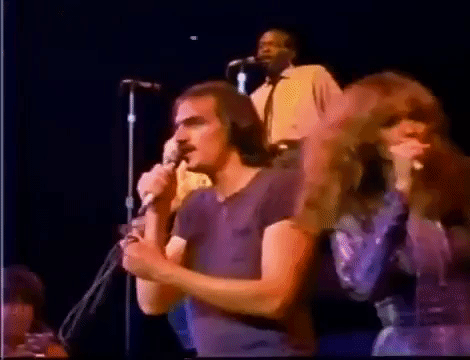 They Make You Want To Fall In Love
There is no better way to phrase how magical Carly Simon and James Taylor's performance was than to read it in Carly's words:
"Our two voices would do their call-and-response, dancing, jabbing, flirting, sparring with each other until the moment comes, a minute or so into the song, on the line, 'I'll RIDE with the tide and go with the flow…' when our two voices, hand-holding, land deftly, perfectly on a musical fourth" she says in her autobiography 'Boys In The Trees.'
Carly Simon and James Taylor where performing in 1979 for the MUSE No Nukes concert in New York City. The "Mockingbird" performance was lively and magnetic. Their energy was absolutely addicting.  The duos dancing and stares where definitely a welcomed form of PDA. Carly and James did fall in love. They were married for a decade and had two children. Their music was so good because they were so good.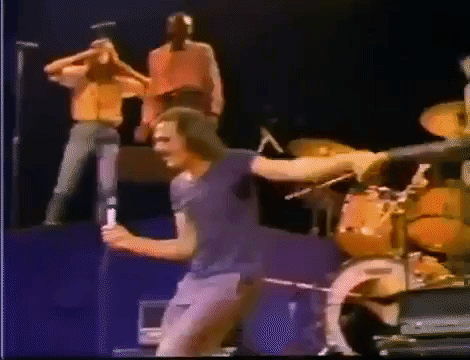 Everybody have you heard?
He's gonna buy me a mockingbird
And if that mockingbird won't sing
He's gonna buy me a diamond ring
And if that diamond ring won't shine
He's gonna surely break this heart of mine
And that's why I keep on tellin' ev'rybody, sayin' 
Wo, wo, wo, wo, wo