#TeamAdam Digs Out A Beatles Classic In Honor Of Slain Singer
It's been two years since rising star Christina Grimmie was brutally murdered while signing autographs for fans after a show in Orlando, Florida but the 22-year-old singer's legacy lives on.
The Voice alum particularly endeared herself to Maroon 5 singer and Voice judge Adam Levine, whose guidance thrust Grimmie into the national spotlight as a season 6 finalist on The Voice and whose generosity ensured that the young singer's family wouldn't have to worry about shouldering the financial burden of burying Christina.
"I miss her, it's unfair that she's not here and we're gonna sing her a little song tonight, and I'm going to be singing every word to her in her honor," prefaced Levine as Grimmie's family watched from the audience.
With the one year anniversary of her death rapidly approaching, Adam took to the stage on last night's episode of The Voice to pay tribute to Christina and with the help of his current team – Jesse Larson, Lilli Passero and Mark Isaiah – offered up a poignant "Hey Jude" tribute in Christina's honor, and by the time the last note rang out, there wasn't a dry eye in the house.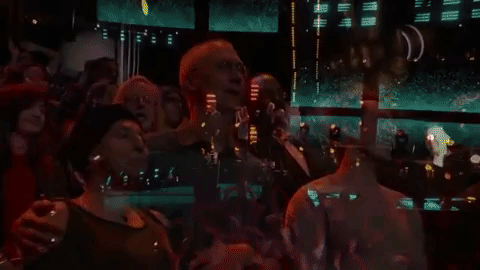 Each singer took their turn at the first verse of the iconic 1968 Beatles classic before Levine stepped in to help them with the big finish, leaving the audience that included Christina's mother, father, and brother Marcus on their feet and roaring.
There isn't a single part of this performance that I don't love; from the sweet message Adam delivered to Christina's family, to the fantastic job he and his team did at honoring this young lady's memory, this was a performance to remember and wherever Christina is we're sure she was cheering just as loudly as the rest of us.